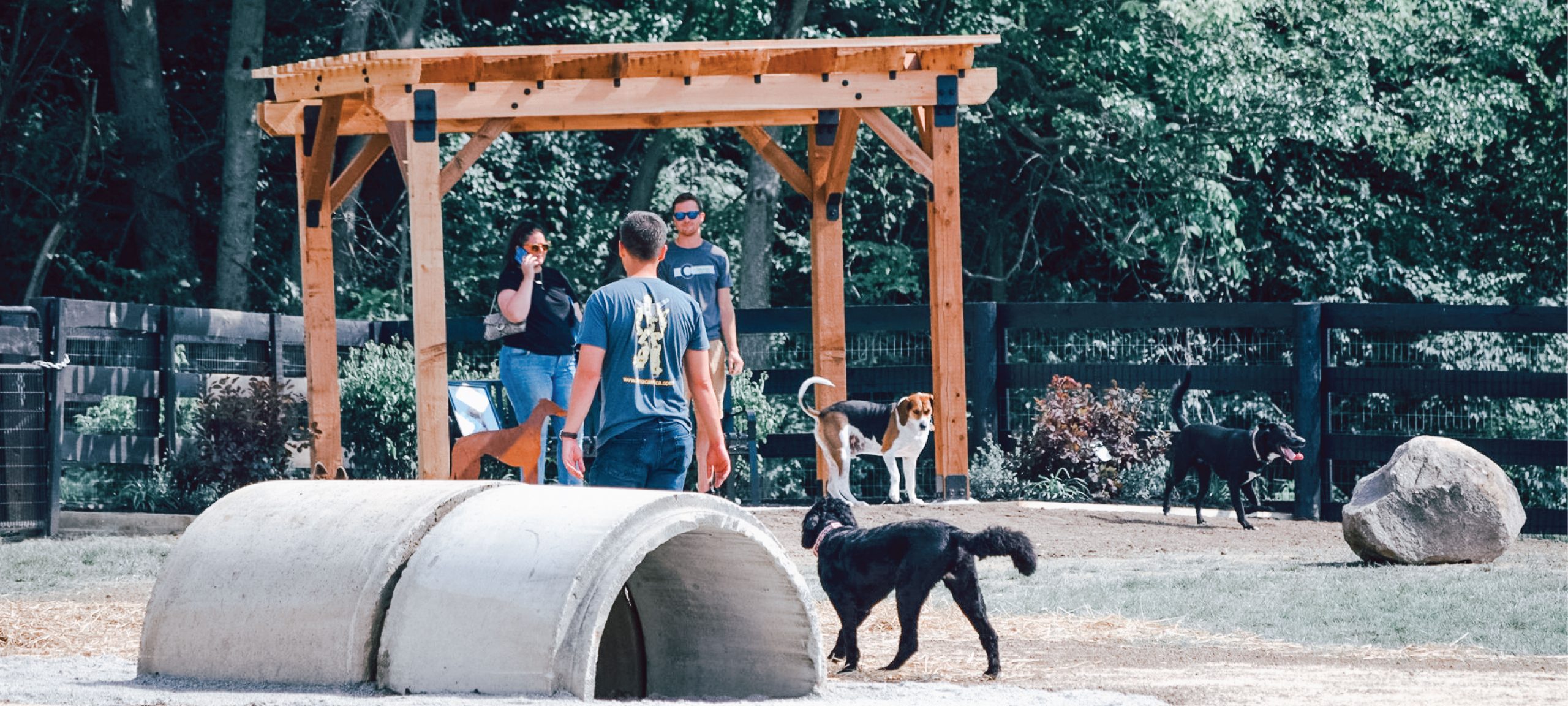 Canal Run Dog Park 
The Canal Run Dog Park was a membership only park. The park is now open to the public from Dawn to Dusk.
Bring your four legged friend down to the Canal Run Dog Park for a barking good time! The Canal Run Dog Park is an aesthetically-pleasing dog park located in Community Park. Amenities include, three fenced in areas to accommodate dogs of all sizes, water fountains for dogs and their humans, benches and dog waste stations, and dog-centric pop up events!
Below are the dog park rules.
Use park at your own risk.
Owners are legally responsible for the actions of their dogs at all times.
Maximum of 3 dogs per owner/handler.
Gates must remain closed at all times.
Dog waste must be cleaned by owners IMMEDIATELY.
Dogs must be leashed while entering the park.
Owners must be up to date on vaccinations.
Children under the age of 12 must be accompanied by an adult.
Park is open from dawn to dusk.
Park may be closed occasionally for maintenance or due to heavy rainfall.
All regular park rules apply.
Below are what is prohibited in the park.
Smoking or Vaping.
Animals other than dogs.
Pinch, choke & spike collars.
Aggressive dogs.
Puppies under 4 months.
Dogs in heat.
Glass containers.
Human & dog foods.
Sick dogs.
Digging/destructive behavior.
Canal Run Dog Park is located at 550 S 1st St, Miamisburg, OH 45342. For any questions regarding the park, please email play@cityofmiamisburg.com or call 937.866.8999.