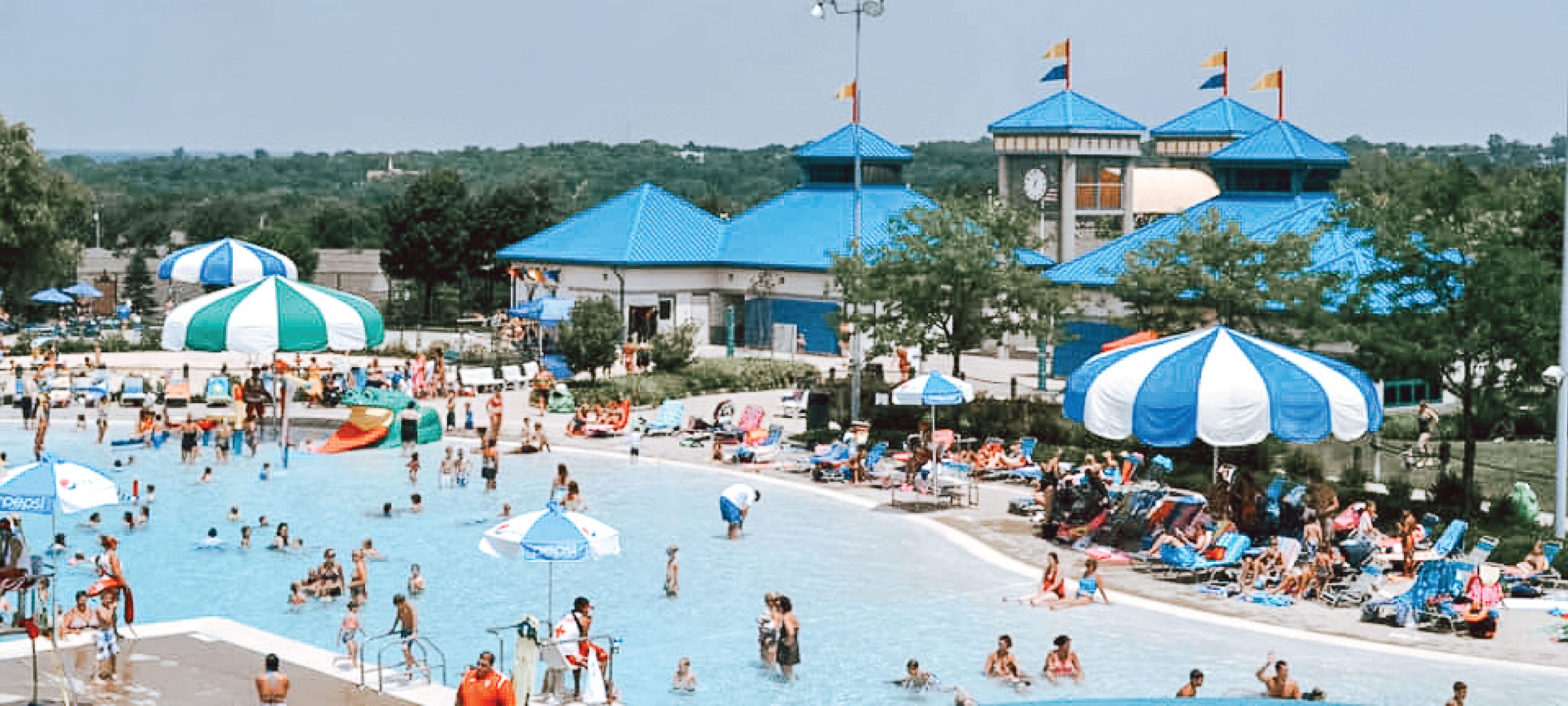 2023 Season begins May 27th!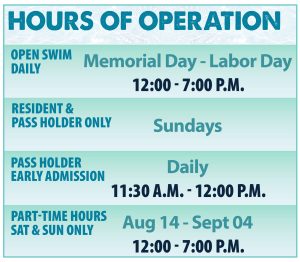 Season passholders gain entry to the facility at 11:30am daily!
Pricing Information: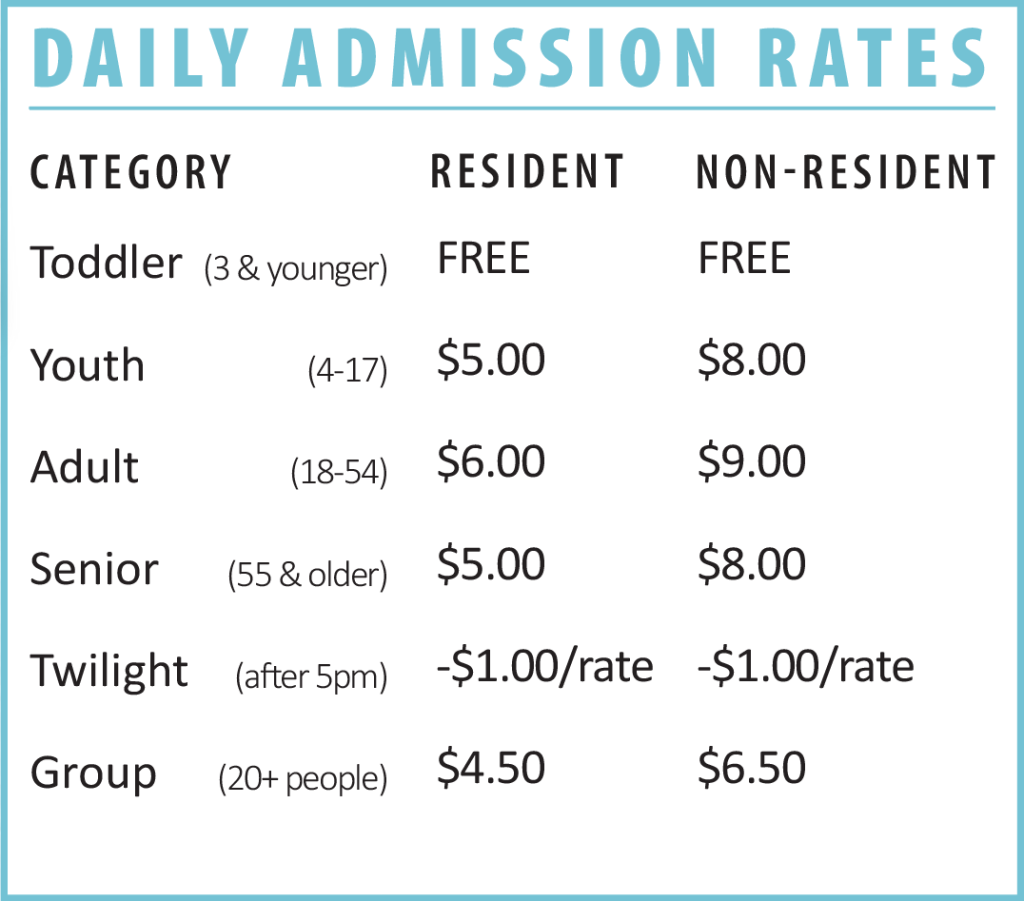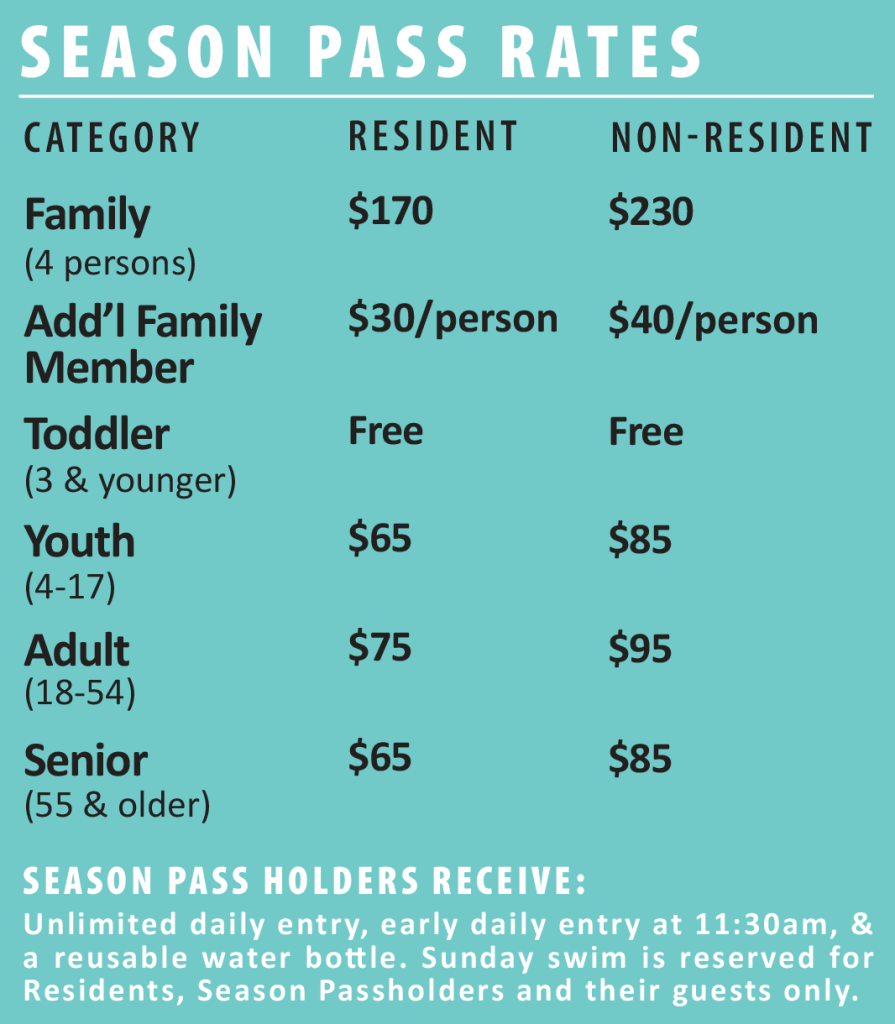 Purchase passes online by CLICKING HERE, in-person at the Community Center Monday-Thursday from 8:30am-7pm and Friday from 8:30am-5pm.
Swim lessons are open for registration, see below for details: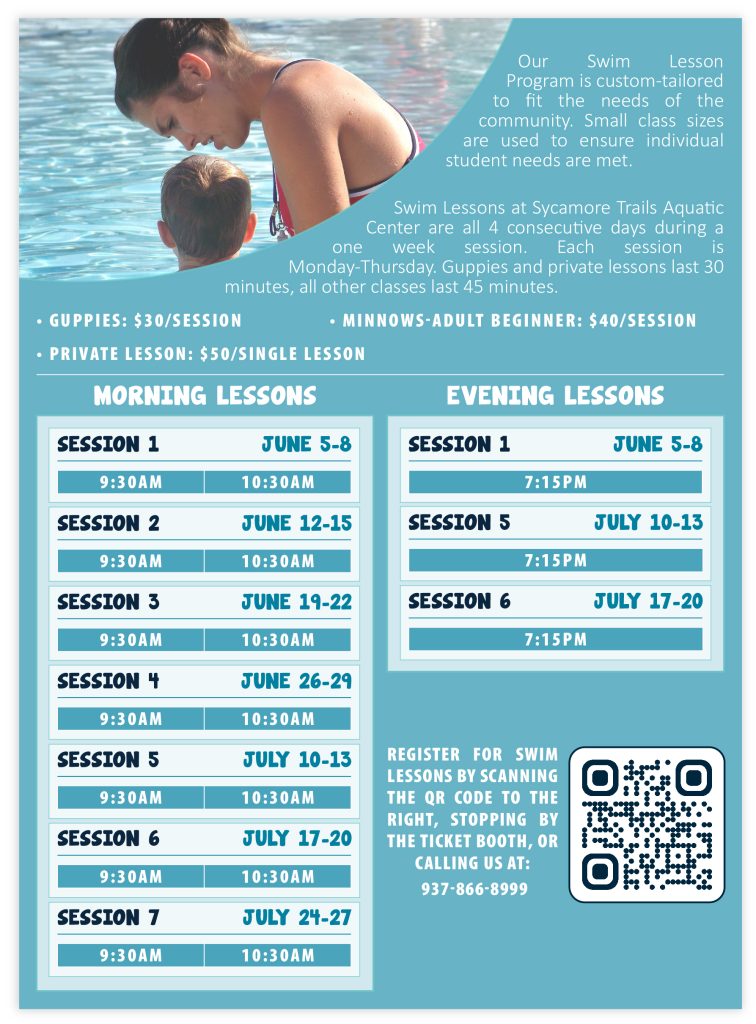 Click here to register for swim lessons
Cool off this summer by visiting this award-winning facility and enjoy modern amenities!
Some amenities include:
174-foot tube slide
133-foot body slide
Pool depths ranging from zero-depth entry to a 12.5-foot diving well
One-meter diving board
Padded frog slide
Eight competitive/fitness swimming lanes
Men's and women's bathhouses and family changing rooms
Sunbathers can enjoy large grassy areas, lounge chairs and beach chairs throughout the facility. For those who prefer to avoid the direct sun, there are five giant Funbrellas, which shade a 20-foot diameter.
Full concessions feature items such as pretzels, hot dogs, pizza slices, chips, ice cream and beverages, along with a variety of candies. The concession area also provides shaded chairs and tables.
The Aquatic Center offers a variety of program opportunities such as lap swimming and water fitness. In addition, STAC administers a Learn to Swim Program, which offers classes for all ages and skill levels.
Sycamore Trails Aquatic Center
400 S. Heincke Road
Miamisburg, Ohio 45342
(937) 847-6565
Residency Information
Resident discounts are available on all admission options
Establishing Residency
People who reside, own property or work at a business within the Miamisburg City limits and people who reside in Miami Township are considered "residents" for registration and fee purposes at the Aquatic Center. These people are eligible to receive discounts. Patrons claiming resident status will be expected to provide one of the following when registering:

Valid driver's license with current address
Paycheck stub showing Miamisburg tax base with a photo ID
Copy of property tax statement with a photo ID 
Failure to provide adequate proof of residency will result in registrants being charged the general rate. Residents are encouraged to establish their account and verify residency prior to their first visit to the Aquatic Center.
Swim Lessons and Programs
Swim Lesson Class Information
There will be a brief orientation on the Concessions patio prior to the start of the first class. Please arrive at least 10 minutes early to attend.
Classes begin promptly at the time they are scheduled. Please plan accordingly.
Each participant will receive a certificate of completion which will indicate if the participant is recommended to enroll in the next level or should return to the current level.
Classes are taught in a group setting. Maximum class numbers vary by session and class. For more information regarding class sizes for an individual class please contact the Aquatic Center at (937) 847-6565.
In the event of inclement weather which leads to class cancellation, every effort will be made to re-schedule missed classes. Instructors will have information regarding make-up classes in the event of a cancellation.
Make-up classes will be scheduled based on facility availability and may not be held at the regular day and time of the class session. Make-up classes will be held only for inclement weather; no make-up classes will be held for absences or personal situations.
In the event that a make-up class cannot be held within a reasonable time frame, the facility manager may issue visit cards or household credits. Refunds will not be given.
Cancellation Policy
Please notice the refund/cancellation policy on the registration form. We understand that situations arise causing conflicts with swim lesson schedules. Staff will do their best to transfer your registration to another session; however, this is not always possible due to popularity of certain sessions and levels. In special circumstances, a household credit worth the value of the swim lesson may be issued at the discretion of Recreation Programmer for future sessions.
Basic Objectives for Learn to Swim Classes
Guppies (4 mos - 3 years): Makes water orientation safe and fun! This class will offer instruction on water exploration and basic water skills, such as bobbing, floating and gliding. One parent per child is required in the water during class sessions. Each class is 30 minutes from the start of each session.
Minnows (3 - 5 years): Learn basic water skills! This class will offer introductory instruction on submerging, bobbing, floating, gliding, jumping in the water and beginning arm action.
Tadpoles ( 5 - 7 years): Focus on beginning swimming skills! Students will build on basic water skills with the support of their instructor. They will learn gliding with kicks, front crawl, elementary backstroke, and water safety skills.
Turtles (5 - 7 years): Success with swimming fundamentals! Students will expand learned skills to build confidence. Students will learn unsupported floating and gliding.
Seahorses (5 - 8 years): Transition from shallow to deep water. Students will continue perfecting learned strokes in varying depths of water while emphasizing safety skills. Students will be introduced to diving and breaststroke.
Dolphins (6 - 12 years): Increase distance and proficiency of strokes. Students will review previously learned strokes while increasing distance and proficiency. Scissor kick and sidestroke arm action will be introduced.
Sting Rays (7 - 15 years): Build power and endurance while working on technical aspects of learned strokes! Students will review previous strokes with added emphasis on efficiency, underwater swimming, distance and water safety skills. Dolphin kick, butterfly and treading water will be introduced. Students will learn proper techniques to dive from the diving board and deck.
Adult Beginner (18 years and older): Learn to swim at your own pace.
Adaptive Lessons: These one-on-one swim lessons are for children with different physical or cognitive abilities. Instructors will work with parents to plan lesson objectives. Families should contact the facility manager to schedule individual lesson times.
Private Swim Lessons (All Ages): Private swim lessons are designed to meet individual participant's needs at his or her own level. Each instructor will provide 30 minutes of personalized instruction. No previous swimming experience is needed. The participant will be paired with an instructor based upon his or her current skill level and availability. Requests for a specific instructor are accepted. Once you register for a private swim lesson, the Aquatic Program Coordinator will contact you to schedule your class. Contact the Aquatic Center at (937) 847-6565, if you have questions.
Registration fee: $30-$40/person/lesson
Facility Rental
Private rentals of the facility are available to groups such as families, businesses, churches and community groups. The outdoor environment is a great location for any celebration or gathering. Renters can utilize the facility, including pool and large deck area perfect for games, dancing and more. For added entertainment the facility can accommodate DJs or recommend catering. Click here to rent Sycamore Trails Aquatic Center!
Rules & Regulations
The following are not permitted in the facility
Articles made wholly or partly of glass
Chewing gum
Selling, consuming, or possessing intoxicating beverages or drugs
Coolers larger than 20" x 20"
Running, pushing, horseplay, profanity, spitting, etc.
Throwing items that may cause injury
Smoking and tobacco/nicotine products
Public displays of affection
Use of rollerblades, skates, skateboards, and bicycles, beyond the admissions booth
All flotation devices must be Coast Guard approved except noodles and infant carriers
Youth must be 14 year old or older to visit unaccompanied. Youth age 14 and older may chaperone/babysit younger patrons. Any non-passholder under the age of 18 will need to be accompanied on their first visit by an adult to register as a youth visitor. This will include confirmation of residency status and visitor code of conduct.
The Aquatic Center may close for the following reasons
In the event of inclement weather, i.e. lightening, thunder, rain
If the temperature drops below 65 degrees
If there are twenty (20) people or less in the facility
In order to maintain the health and safety of our guests, the Manager may close the pool and/or facility without advanced notice