The Gingerbread Challenge
6:00pm - 8:00pm
Lucky Star Brewery
219 S. Second Street, Miamisburg, ohio 45342
---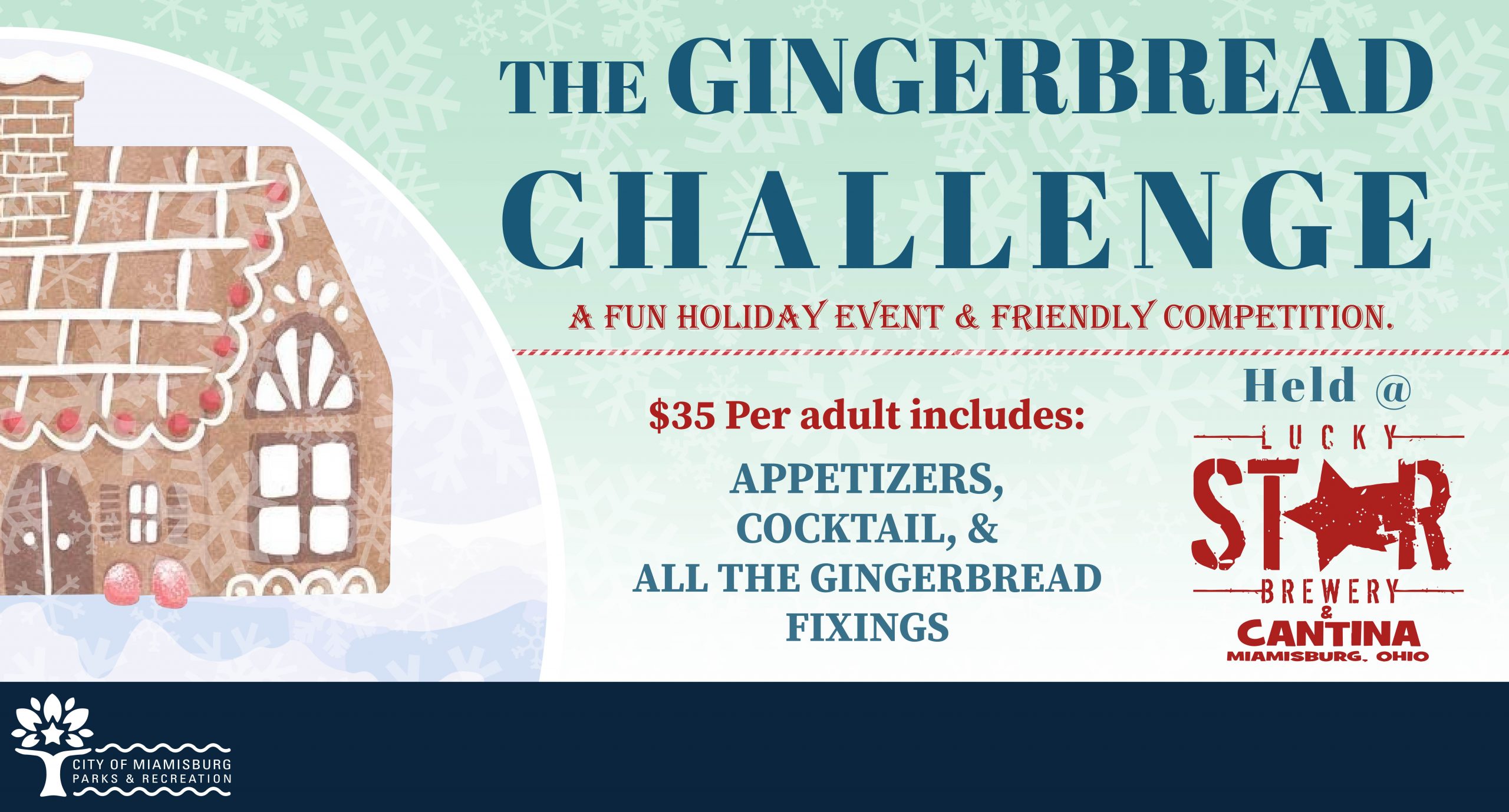 Come out and build a gingerbread house as a team together while enjoying appetizers and drinks at Lucky Star Brewery! This is for the ADULTS! Ever watched the Gingerbread building shows on Food Network this time of year? You can do it, Lucky Star Brewery and our team can help. We believe in you!
Fee is $35 per adult and includes appetizers, 1 drink ticket and all supplies for your gingerbread creation!
This is a friendly competition, but we all know the adults can build some pretty awesome gingerbread houses… and maybe get covered in candy in the process.
So come out and have some fun with friends at the brewery. We promise not to post anything on Pinterest fail…. unless it's really funny.
Questions? Please contact Alison Longworth at alison.longworth@cityofmiamisburg.com