Movies in the Park: Frights & Food
5:00pm - 9:00pm
Rice Field
9131 Dayton Cincinnati Pike, Miamisburg, oh 45342
---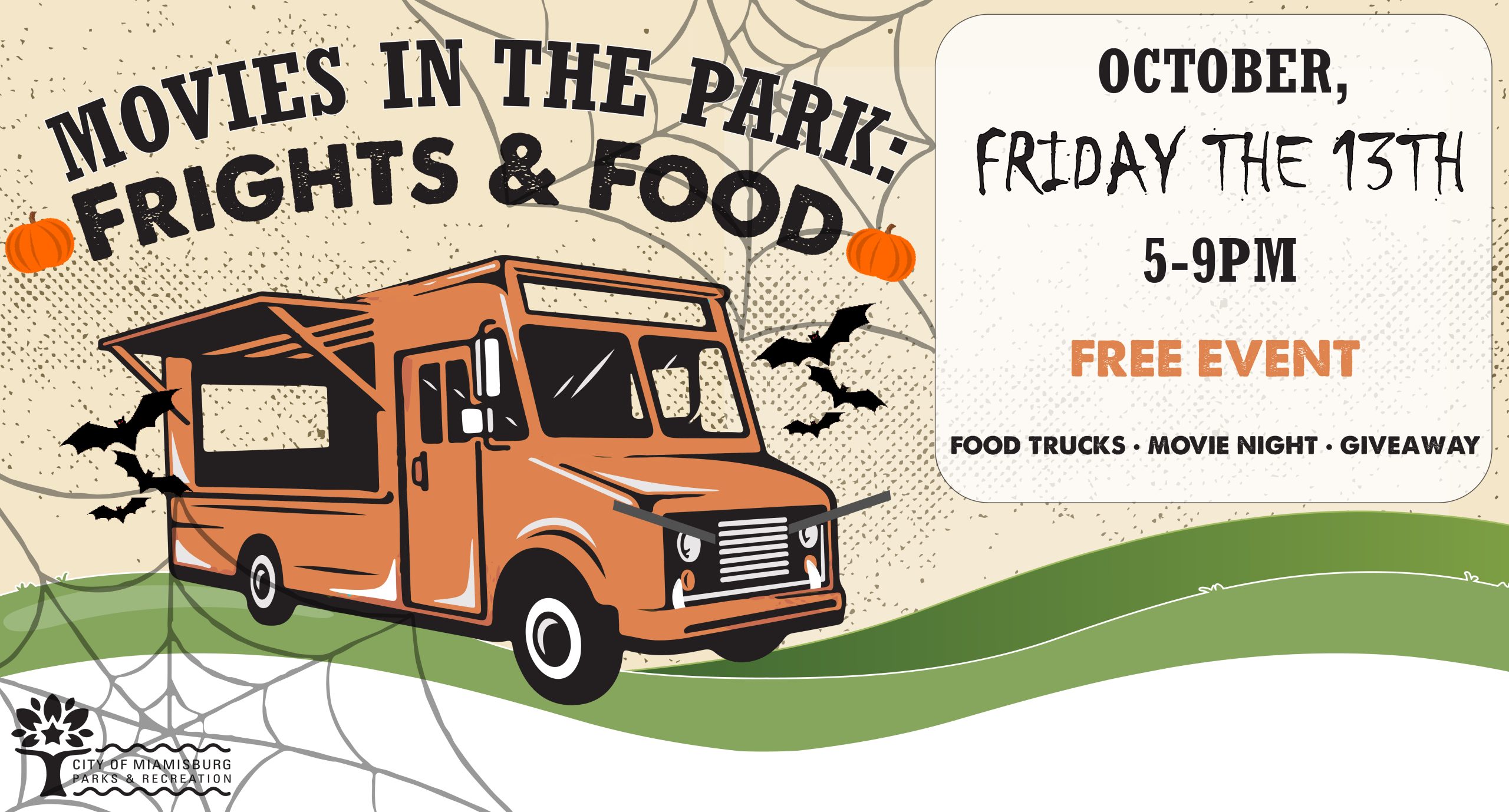 𝐈𝐭'𝐬 𝐅𝐫𝐢𝐝𝐚𝐲 𝐭𝐡𝐞 𝟏𝟑𝐭𝐡!
Join us as we take over Rice Field for a food truck rally and free outdoor showing of a scary movie in the middle of spooky season. Visit some of our vendors, grab some food, and watch a classic Halloween movie.
𝐓𝐡𝐞 𝐟𝐢𝐫𝐬𝐭 𝟓𝟎 𝐩𝐞𝐨𝐩𝐥𝐞 𝐭𝐨 𝐫𝐞𝐠𝐢𝐬𝐭𝐞𝐫 𝐰𝐢𝐥𝐥 𝐫𝐞𝐜𝐞𝐢𝐯𝐞 𝐚 𝐟𝐥𝐞𝐞𝐜𝐞 𝐛𝐥𝐚𝐧𝐤𝐞𝐭! (this is a free event, registering just ensures we know who you are!)
Click HERE
to register or call us at 937-866-8999.
🅕🅞🅞🅓 🅣🅡🅤🅒🅚🅢:
Eaton Ice Cream & More
What the Taco
Diamond Daquiri's
Lil Tiki Weenies
The Naughty Lobstah
Rib N It
Freakin Rican's Food Truck
🅥🅔🅝🅓🅞🅡🅢:
Let's Glow Crazy
Bulletproof 189 Co.
Enchanting Charms
Vita Bead Co & Permanent Jewelry